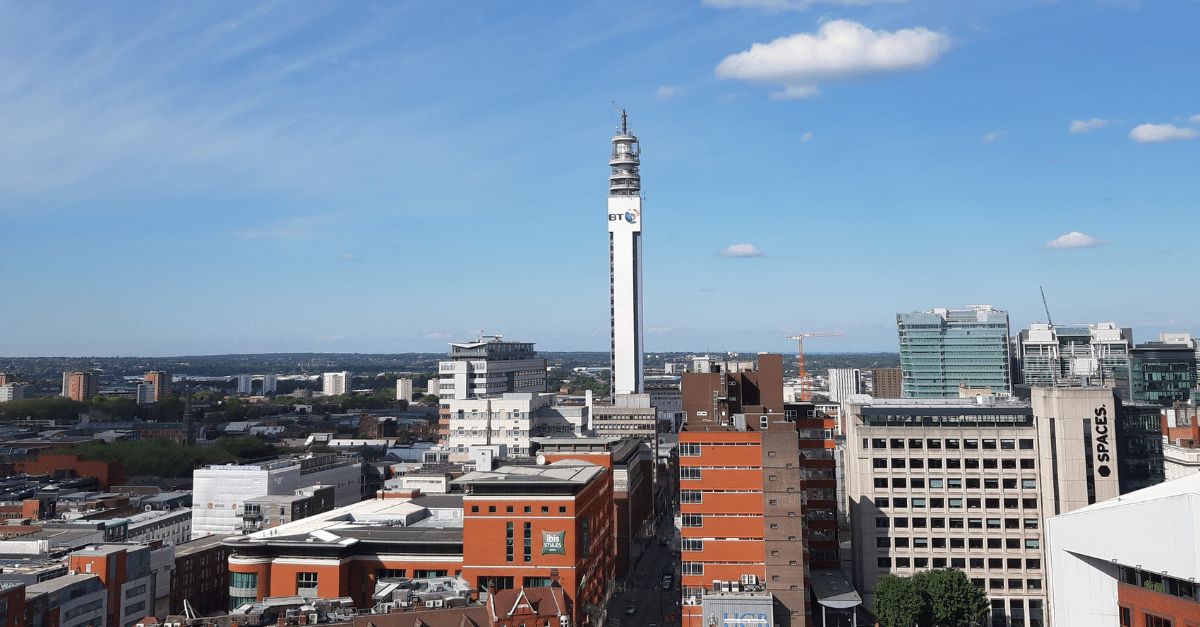 Birmingham's Clean Air Zone goes live in June 2021. We spoke to the councillor overseeing the progressive new measure, Cllr Waseem Zaffar. He spoke about his wish for the city once at the heart of the Industrial Revolution to be sought after for its clean air.
This is just the start
When Birmingham experienced a 70% drop in traffic during the coronavirus pandemic, with people out and about on foot or bike enjoying its green and blue spaces, Cllr Waseem Zaffar recalls someone telling him they could 'taste clean air'.
That sentiment taps right into the vision the Cabinet Member for Transport & Environment has for the city. So when it got the go ahead from government to launch its Clean Air Zone on 1 June 2021, amongst all the Covid-19 uncertainty, it was a hugely encouraging step forward for the city. 
For Cllr Zaffar, wanting clean air for Birmingham is personal. His late father was just 54 when he died in 2009 of heart failure. Like him and his mum, his dad was Type 2 diabetic but otherwise fit and active. But he was a taxi driver – a job that consistently exposed him to the brunt of Birmingham's dirty air.
From Lozells, one of the city's most socially deprived neighbourhoods, Cllr Zaffar believes that the Clean Air Zone is as much a health policy as a transport policy. But he says it's just a start – he wants Birmingham to eventually go beyond the strict standards on air quality defined by the WHO.
When air pollution causes 1,000 people a year to die in the UK's second city, it's not hard to see why. Cllr Zaffar wants it to become a place where people want to live for its clean air. And he urges Brummies to reimagine their city with far fewer cars – where kids play in the street and business still thrive.
"This is very personal to me," Cllr Zaffar said. "The role that poor air quality has on me, my family, my community, my neighbourhood, my neighbours. It's kind of a deadly problem that you can't see and because you can't see it, you think it doesn't exist.
"During lockdown somebody said to me, 'I could taste clean air'. That is the reputation I want for this city – where people say we need to move our families to Birmingham because it has fantastic air. 
"The Clean Air Zone for me will be a start. I want to see clean air in every single neighbourhood in Birmingham, particularly when it comes to schools. I want schools to be safe havens. I want it to go way past legal compliance. WHO guidelines are just a start. Getting there is an absolute must.
"There was an air pollution public health crisis  pre-Covid and it'll be there post-Covid. More than 1,000 people a year are dying prematurely and kids are losing six months of their life in our city. 
"You compare that to 30 deaths because of collisions on our roads each year. That's 30 too many but if you put it into contrast it shows why this is such an important area of work."
How the city will support people through the transition
Birmingham's Clean Air Zone will cover an area of the city inside the inner ring road (A4540 Middleway, but not the Middleway itself). Once live, owners of the most polluting vehicles, which account for around 25% of Birmingham's traffic, will need to pay a daily charge to drive into or through the Clean Air Zone.
It'll be a big change for the city and Cllr Zaffar is not underestimating the challenge it'll pose to many businesses, especially for its taxi community. In response, the city council is providing exemptions and financial incentives of around £35m to help residents, city centre workers and businesses prepare.
And Cllr Zaffar feels what Birmingham has negotiated with government could give other local councils a head start.
"I'm not underestimating the challenge that the Clean Air Zone will have on many in Birmingham at the same time as the Covid pandemic," the Lozells councillor said. "This is real tough stuff, I absolutely get that. 
"Part of the reason for announcing the launch in October and going for the grants is we want to give people as much time as possible to prepare for this. That's why we're encouraging them strongly to apply for the financial incentives and the exemptions as soon as possible. 
"I've got to know a lot of colleagues predominantly through UK100. Where we've negotiated with the government on the mitigations and exemptions package, and the financial incentives in particular, that's where other councils can start their negotiations. 
"As in, 'you've given Birmingham this, you need to give us this plus this, this and this'. I've had conversations with colleagues in Bristol so there's a lot of comparing notes."
Getting the message right
Cllr Zaffar believes the messaging around the Clean Air Zone is an important part of gaining support among residents. He believes it's about framing it beyond a transport issue – this is a discussion just like, if not even more important, than the debate around smoking in public places 20 years ago.
"I think there's still a lot more work to be done with our communities and we're absolutely committed to that," he said. "We're listening. we're engaging, and we're going on this journey with them.
"I think messaging is really important. This is a transport policy but for me it's more of a health-related policy. This is about reversing health inequalities. 
Birmingham's Clean Air Zone goes live in June 2021. We spoke to the councillor overseeing the progressive new measure, Cllr Waseem Zaffar. He spoke about his wish for the city once at the heart of the Industrial Revolution to be sought after for its clean air. 
"Taxi drivers and bus drivers are three times more likely to be impacted by poor air quality than a normal person because of the hours they spend behind the wheel.
"This is about making people fitter and healthier, allowing your children to grow up fit and strong, and our elderly to live longer. Find me a doctor who doesn't tell me that clean air is important.
"I just want our communities to reimagine Birmingham with less cars. I used to play football and cricket in the alleyway by my house, in the middle of the road because there were fewer cars."
Reimagining how Birmingham does business 
But it's also about embracing concepts like the '15-minute city', where people can meet most, if not all, their needs within a short walk or cycle from their home. Waltham Forest Council has seen success with this kind of urban planning, breathing new life into small shopping parades that used to be rat runs.
"We're exploring this very seriously," he said. "I had a briefing yesterday on the big development plan for Birmingham and it's right at the heart of that.
"It's part of the green revolution in Birmingham – the way people and goods move across the city, the way we operate post-Covid, and having access to services 800m to a kilometre from where you live are absolutely vital. I think that's the future.
"Paris has been very bold and brave with the work they've done, and if they can do it, many others can follow suit. It's an exciting time for us. The moment we get through this pandemic, there'll be so much there on the other side for us to really use as our economic recovery across the country." 
Find out more about Birmingham's Clean Air Zone. Applications and expressions of interest for all of its support schemes are now open with more information available at BrumBreathes.co.uk.