The cheapest and cleanest energy is the energy we don't use. To avoid another bleak winter, we need a locally-led energy efficiency revolution to slash household bills and emissions. It's time to end the wait and insulate.
Brits are being hit hardest by the energy crisis. Especially the poorest communities whose living costs are increasing by about twice that of the wealthiest.

The Russian war on Ukraine continues to have a profound impact on global energy prices across the world but there is a simple reason why Brits are amongst the hardest hit; our homes are amongst the draughtiest in Europe.
Households are paying a high price for successive governments kicking the energy efficiency can down the road. With an estimated 11 million people facing fuel poverty across the country, urgent action is needed.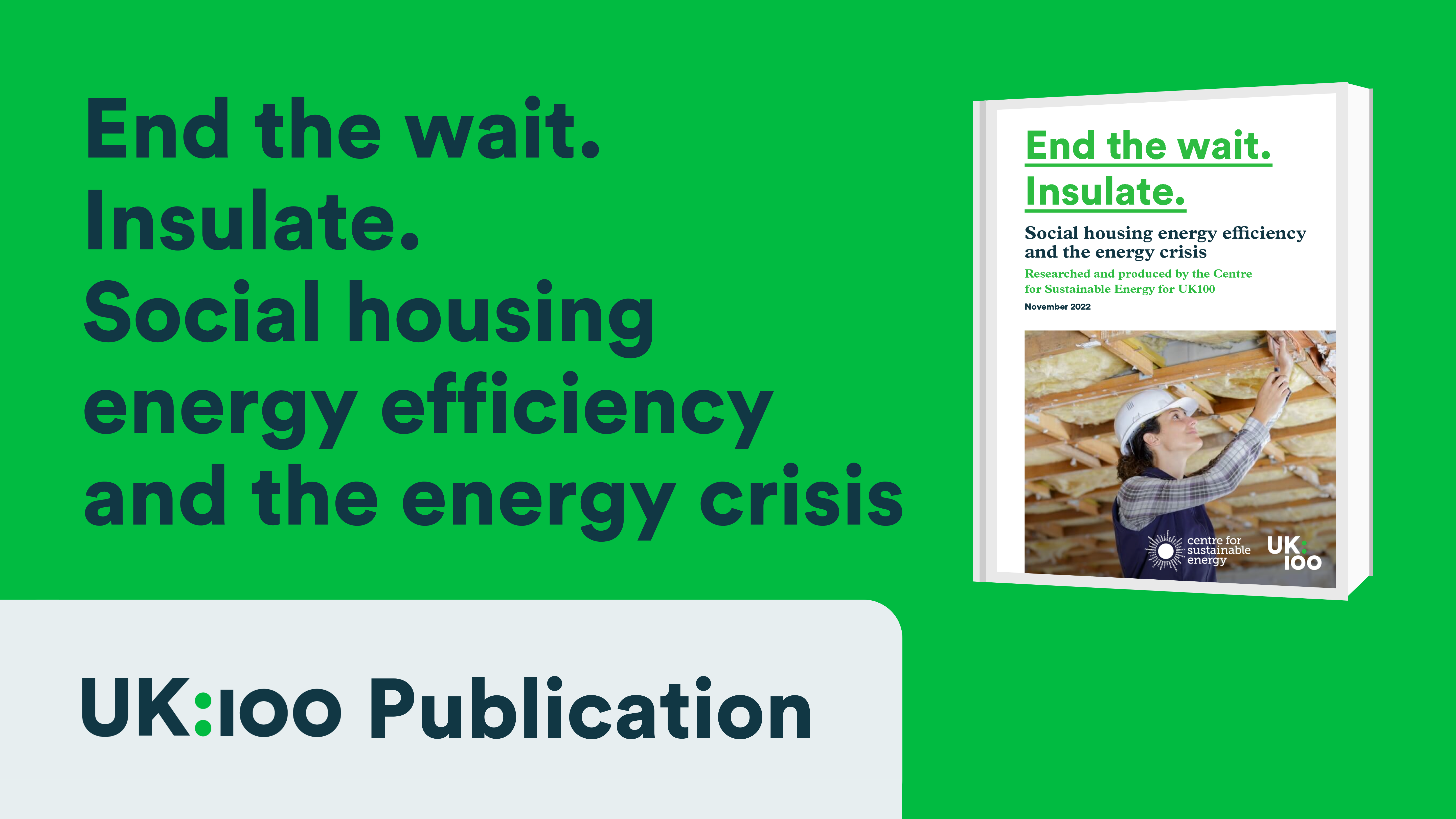 UK100's End The Wait. Insulate. report finds that using existing government funds more wisely could direct £900m into a local government-led social housing energy efficiency programme. permanently slashing energy bills of the poorest by up to £1,500 a year.
Supporting local leaders to upgrade social housing is the most effective way to ensure families never have to suffer another winter like this one.

It will not only slash bills for the most vulnerable but also create jobs and skill up the local workforce. Currently, a lack of skills and a good supply chain are two of the biggest barriers to making our homes warm and comfy

A social housing energy efficiency drive will also accelerate Britain's progress to Net Zero. And it's not pie in the sky. Britain did have a thriving energy efficiency industry. But support for it was axed in 2013.

That decision has added £1,000 a year to our bills, and counting. The Green Home Grant — a costly failure at the national level — has been a success in the hands of local leaders, proving they can deliver where national government can't.

And that's the key to tackling the energy crisis. Local leaders need support to lead a social housing energy efficiency drive that will help us avert another winter energy crisis.

For cheaper bills, increased energy security, and Net Zero, we need to End the wait. Insulate.