Birmingham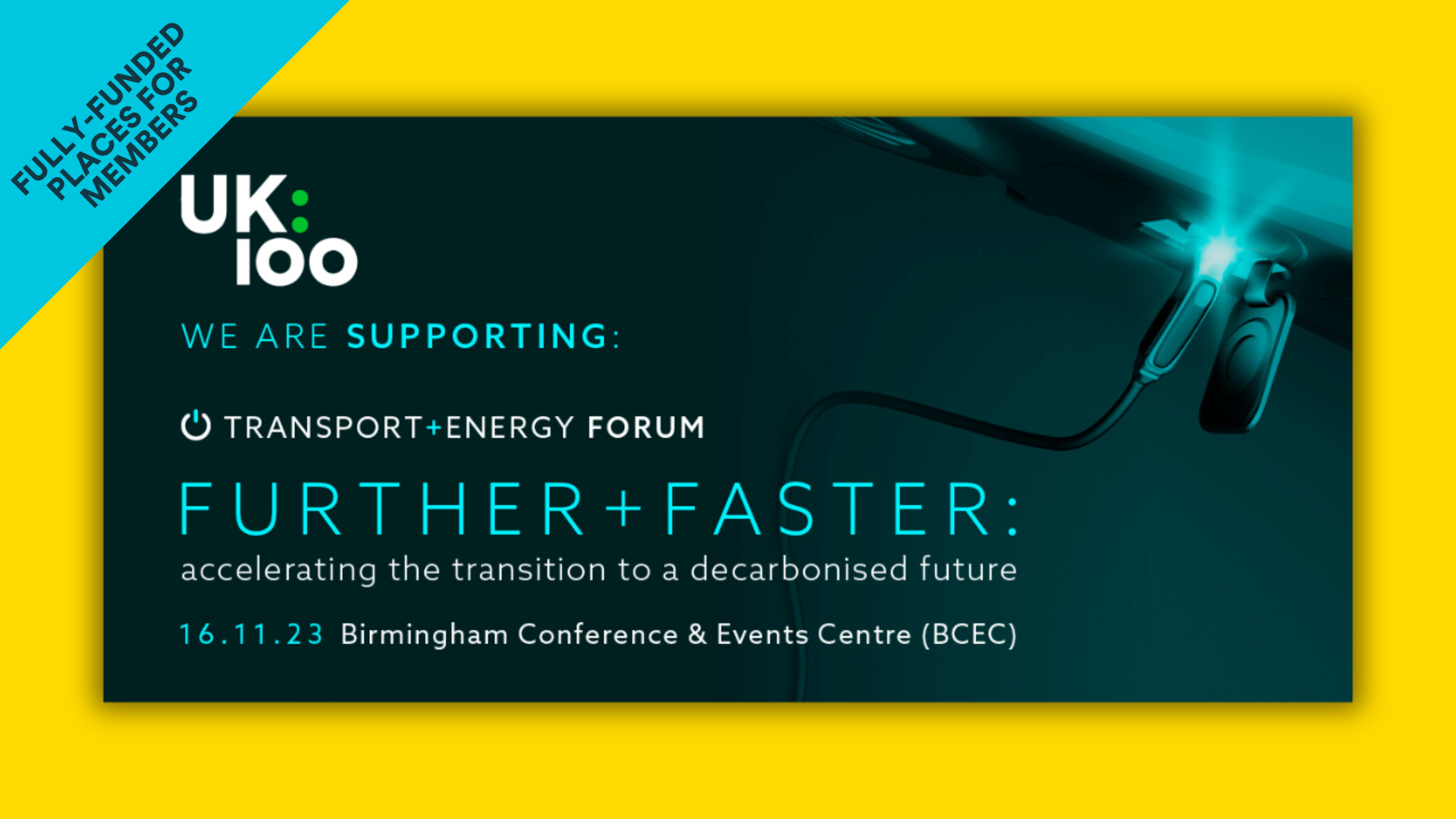 UK100's Jason Torrance will be speaking at the 2023 Transport + Energy forum — free places are available to local authorities. 
In 2018, the Intergovernmental Panel on Climate Change (IPCC) highlighted the challenge required to keep warming to 1.5C. Five years on, the pace and scale seen so far, alongside future plans are insufficient to tackle climate change.
The IPCC report, along with Chris Skidmore MP's Net Zero Review published in January stress that what we do in the next five years will determine not just the rate of temperature rise, but also our long-term economic security.
We are at a crossroads, at which we have the choice of watching our world-leading sectors migrate to alternative economies which will support them, or of harnessing the economic opportunities that this green industrial revolution presents.
Jason Torrance, UK100 Interim Chief Executive, joins the second Transport + Energy Forum, which will bring together over 200 transport and energy leaders to collaborate, debate and discuss the fundamental need to push our ambition for net zero harder and faster.
We are gathering some of the most compelling speakers from across the transport and energy sectors to take part in presentations, panel discussions and networking sessions at a crucial time in our collective path to net zero.
Attendees will include industry professionals from a wide range of organisations, from government decision-makers to consultancies, construction and engineering companies, through to transport planners, vehicle manufacturers and technology innovators.
The Forum is a day of presentations, panel discussions and networking, followed by a more informal evening networking dinner and speaker.

Local councils are offered fully funded places, including conference, evening dinner and accommodation. Please apply, providing your full details. We will contact you to confirm approval of your place. 

Apply now.