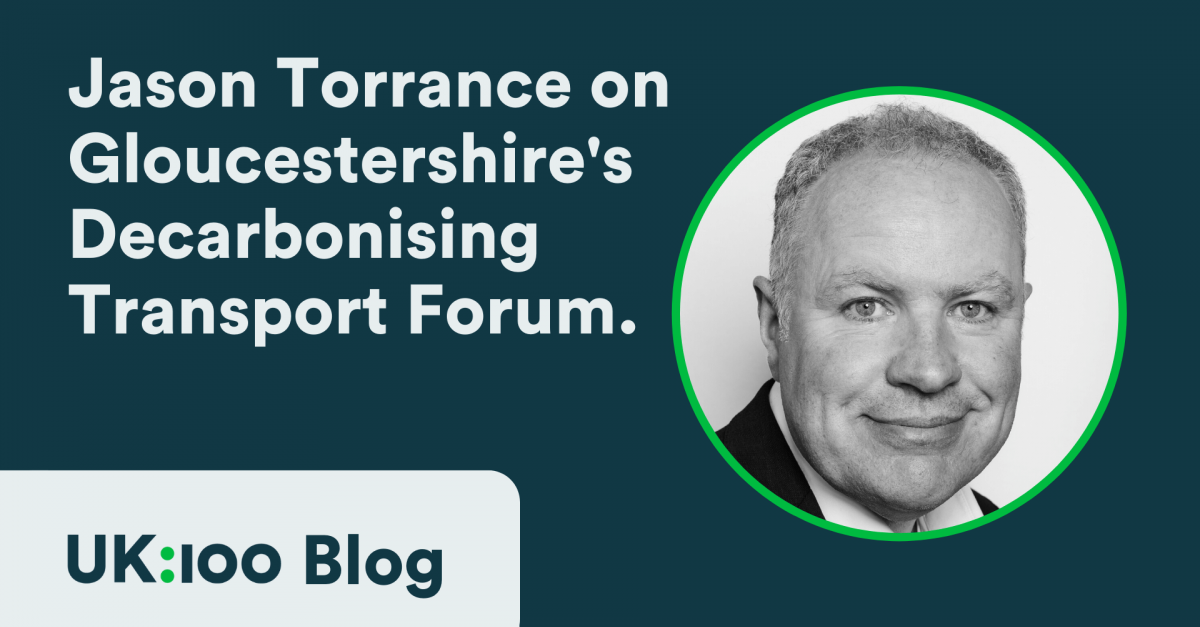 Early Engagement at Gloucestershire's Decarbonising Transport Forum
"For effective local climate action, communities must buy into a positive vision of Net Zero. Effective engagement is key to councils being able to govern by consent. The early timing of this Decarbonising Transport Forum built good foundations for that to happen in Gloucestershire." 
Jason Torrance, UK100 Assistant Chief Executive
As part of UK100's Local Power in Action Programme, we supported Gloucestershire County Council's Decarbonising Transport Forum, 19 June 2022. I chaired the event and gave opening remarks on the importance of tackling the transport sector as part of the transition to Net Zero. Gloucestershire County Council organised a great event that progressed one of the key challenges and opportunities in delivering local Net Zero - building partnership. 
Transport is a priority sector for decarbonisation as it is responsible for the largest share of UK domestic emissions. Domestic transport emissions only decreased by 5% since 1990, compared with total UK domestic emissions, which fell 44% in the same period (DfT Transport Statistics Autumn 2021). However, decarbonising transport has great potential to bring significant co-benefits to local residents such as healthier lifestyles, improved air quality, and better neighbourhoods.
The event brought together over 100 stakeholders from across Gloucestershire including: the six District Councils, other public sector bodies, local organisations, and businesses in order to build consensus on Gloucestershire County Council's transport decarbonisation work. Interactive workshops enabled these stakeholders to feed into the vision of what transport will look like in Gloucestershire as part of the transition to Net Zero. 
UK100's Local Power in Action work with Gloucestershire County Council continues, working towards an ambitious and evidence-based pathway to a Net Zero carbon transport plan that is supported by stakeholders across the County.