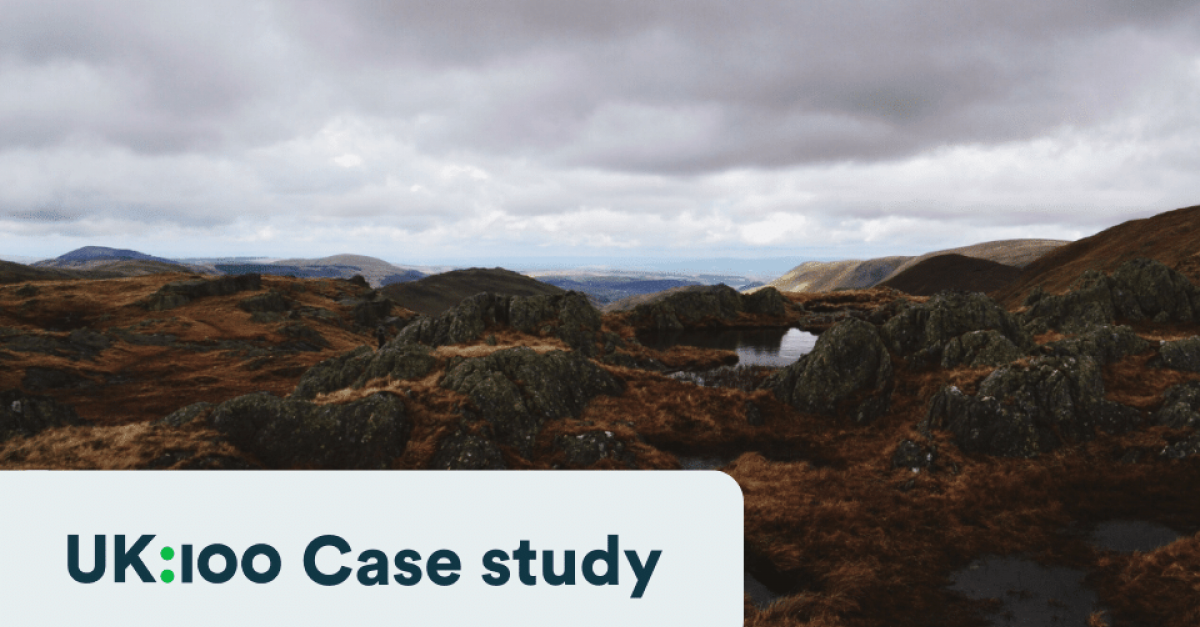 Summary
The Greening Eden Businesses Project aims to reduce the carbon footprint of businesses located within the area of Eden District Council.
Overview
The Greening Eden Businesses Project is created and funded by Eden District Council, and managed and delivered by the CBEN Partnership. 
The project will allow businesses across Eden to measure their greenhouse gas emissions, identify opportunities for reduction and support EDC's ambitions for a low-carbon, environmentally sustainable Eden and Cumbria. The project started in February 2021 and is scheduled to run for 39 months.   
To deliver Greening Eden Businesses, Eden District Council is working in partnership with the CBEN Partnership, a consultancy that provides environmental support to businesses in Scotland and the North of England.
CBEN is funded by EDC to enable participating companies across the area calculate their carbon footprint free of charge.  For most organisations, the largest emissions will be from the use of mains gas, LPG & transport fuel (Scope 1 emissions) and grid electricity (Scope 2 emissions). Larger organisations will be encouraged to look at emissions from their supply chain (Scope 3 emissions). 
The CBEN Partnership will make the calculations using data provided by each company and site visits to provide practical and cost-effective advice on how to reduce emissions. These could range from no-cost changes in behaviour, low-cost actions, or capital investment projects.
Each company will receive a full report confirming the initial carbon footprint assessment and a list of actions that can be used to reduce emissions. Where capital expenditure improvements are identified, CBEN will work with the company to prepare the business case for the expenditure, ready for submission to the capital grant fund for the scheme.
A £450,000 grant fund has been established by EDC to assist capital investment projects that deliver substantial emission reductions. Grants will range from around £1000 to £10,000.
A grant panel of external experts and EDC members and officers assesses applications for this fund against published criteria.
Timeline / project progress
The Greening Eden Businesses project was launched in February 2021 and was scheduled to run until May 2024. A new unitary council will be vested in April 2023; therefore, the continuation of the scheme after that date will be up to the new authority.
More than 30 businesses have applied so far, and the scheme continues to grow in popularity as local businesses become more aware of their need to engage with zero carbon activity.
Whole systems approach
The co-benefits of this project include:
Supporting the local economy, as the businesses involved will make financial savings. It is too early in the scheme to quote figures for savings, however this will be available at a future date. 

Raising awareness amongst employers and employees of climate change and sustainability. 

Extending awareness amongst employers and employees of no-cost changes in behaviour and low-cost actions that they might take home to limit their carbon footprint.
Impact
This project has involved 33 businesses so far, one of which is Bonds Precision Casting Ltd, an oil and energy company located in Alston specialising in small castings weighing approximately two tonnes. Through the Greening Eden Businesses scheme, CBEN performed an audit which successfully identified a number of practices and equipment to implement to significantly reduce their carbon footprint.
For example, simply turning down the air compressor and switching off the chillers within the furnace cooling system over the weekend, between 19.81 - 23.3 tonnes of carbon emissions per year can be saved and up to £15,000 on their electricity bills per year.
The intention is to continue this project in the future and look for opportunities to scale up the reach and financial support to enable more businesses to be involved, and reduce more tonnes CO2 emissions.
Learnings and legacy
A grant panel was established to assess applications against a set of criteria. Finding external experts to sit on this grant panel took longer than originally expected, but did not delay the project inordinately.
The key learnings from this project, and therefore recommendations for the future, would be to draw more on the experience of other similar schemes, and begin the process of establishing the grant panel sooner.
Financing
The project is funded by Eden District Council. £570,000 has been allocated in total for business grants and for the technical consultants. Grants will be distributed following the first meeting of the grants panel in December 2021.