Council Leader's Statement
"Shropshire Council has seen an increase in the number of intensive poultry applications submitted to the authority when compared with the rest of England. We already have high background levels of airborne ammonia and nitrogen deposition, and a large number of international wildlife sites that are sensitive to ammonia and nitrogen. In response to this Shropshire Council has produced planning guidance on assessing the impacts of ammonia and nitrogen deposition on wildlife sites. This ambitious guidance strives to improve the quality of planning applications, facilitating solutions in an ecologically-rich environment in line with new case law and existing legislation and should help us to get the balance right."
Councillor Lezley Picton, Leader of Shropshire Council
Summary
Following a steady increase in the number of planning applications for intensive poultry units in Shropshire over the past five years, the ecology team at the council have developed county-specific planning guidance on how such applications will be assessed for their impacts upon the natural environment as a result of ammonia emissions. 
The guidance provides clarity for developers and their agents on what needs to be submitted as part of a planning application for such schemes as well as providing a clear process for the planning committee to follow. 
The implementation of the guidance ensures that Shropshire is at the forefront of tackling the environmental impacts of ammonia emissions as a result of planning applications which is of growing concern to our rural communities.
Ammonia Pollution
Ammonia emissions in the UK have been rising since 2013, with significant implications for biodiversity and human health. The agricultural sector produces about 90% of all UK ammonia emissions. In particular, intensive livestock units can release large amounts of ammonia into the atmosphere.
Ammonia pollution poses a potential threat to sensitive wildlife habitats through:
direct impacts such as toxic damage to plants.

disruption and damage of naturally nutrient-poor ecosystems through nitrogen deposition causing over-fertilisation.
Therefore, if there are sensitive and important ecological sites close to ammonia emitting developments, there is cause for concern.
The Context in Shropshire
98% of the administrative area of Shropshire Council is classified as rural. Around 23% of Shropshire forms part of the Shropshire Hills Area of Outstanding Natural Beauty. Sites of Special Scientific Interest (SSSIs) and non-statutory wildlife sites together cover approximately 6% of the land area. Woodland covers approximately 7%. 
Livestock farming is a significant part of the Shropshire economy, and in particular over the past decade, there has been significant growth in the intensive poultry farming sector (meat and eggs). 
New and expanding intensive poultry require planning permission from the council and sometimes an environmental permit from the Environment Agency. In the past, Shropshire Council used the 2012 Environment Agency guidance to assess the implications of ammonia emitting planning applications on the natural environment. However, with the increase in units being approved and the cumulative impacts that this could have on the environment, the council decided that there was a need for bespoke county level guidance.
The Solution
To ensure that the environmental effects of ammonia emissions are appropriately considered in planning decisions, the Ecology Team at Shropshire Council developed county-specific guidance that ensures that  intensive livestock unit developments are appropriately assessed with regard to their impact on sensitive wildlife sites. 
In accordance with local and national policy, developments are only permitted if ammonia impacts can be avoided or reduced to levels where significant impacts are considered unlikely to occur.
The guidance details the process that must be followed by applicants and their agents when submitting intensive livestock applications. 

The guidance includes a table and flowchart guiding applicants through the process they must follow.
The guidance uses up to date and scientifically robust screening thresholds to filter out those developments that are considered small enough to be unlikely to cause significant effects on sensitive sites. Those above the threshold are taken forward for further, more detailed assessment by specialist officers, who give recommendations to councillors on the planning committee.
Detailed modelling is then required to be undertaken by the applicant through a qualified air quality specialist to identify air quality impacts on designated sites with advice on the ecological effects of these impacts being provided by an ecological consultant. Decisions are then made on the acceptability of the proposals, bearing in mind the policy protection afforded to each type of designated site. In many cases, mitigation such as ammonia scrubbers are required to avoid adverse significant effects in line with national and local policy. 
To align with the most up to date scientific evidence and in the light of recent case law regarding the impacts of nitrogen on European designated sites, Shropshire decided to set lower screening thresholds of ammonia concentrations and nitrogen deposition than those used in the Environment Agency's 2012 guidance. As such, Shropshire Council is likely to assess a higher proportion of intensive livestock applications in detail than most other Local Planning Authorities, many of which use old national thresholds to base their decision making on.
The Ecology Team, who developed the guidance, were highly commended at the 2019 Chartered Institute of Ecology and Environmental Management awards for their work on developing and publishing the guidance.  This prestigious award was given to the team in recognition of them taking a national lead on the issues surrounding ammonia and nitrogen deposition and this continues today.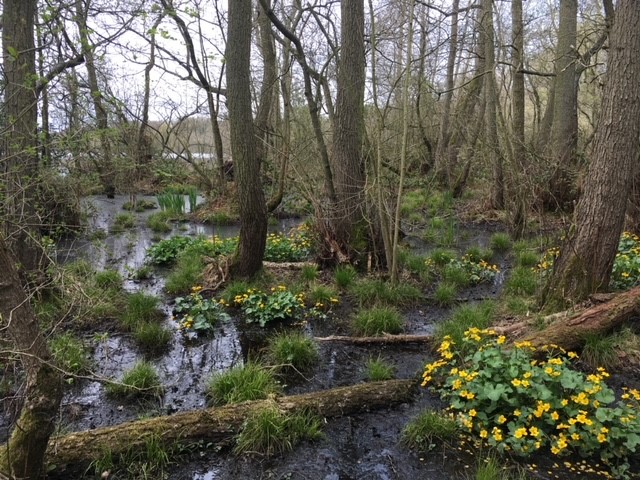 Timeline
During the development of the guidance there was no timeline to which the officers were working, however, due to the number of planning applications for intensive livestock units that were in the planning system, there was an urgent need to produce the guidance as soon as possible, to enable the applications to be decided.
2015 to 2017 
Shropshire sees large increase in applications for intensive livestock units
2017
Conflicting guidance from environmental government organisations becomes evident with Natural Resources Wales publishing guidance on ammonia emitting development which utilises stricter thresholds than the Environment Agency. 

 

Residents raise concerns about impacts on the natural environment and local communities.

The need for bespoke county guidance for ammonia emitting development proposals was realised by the council.
2017 to 2018
Case law regarding assessment of air quality impacts on designated European sites requires consideration by the council (ie

Wealden 2017

 and Dutch Nitrogen 2018).

Ecologists within the council's Ecology Team, based in the Health Directorate, were the officers qualified and knowledgeable enough to take forward this work and the guidance was developed by two ecologists alongside their existing work duties. Competing demands on the officer's time affected the ultimate timing of the delivery of the published guidance. 
2018
Formal consultation with Natural England, the Environment Agency and Natural Resources Wales on the draft guidance.

 

Guidance was introduced at several Planning Agents Fora organised by officers in the planning department. Planning agents employed by developers attended and the new process was highlighted and explained. 

Guidance published on the council website.
2019
Ecology officers undertook a workshop for councillors on the guidance.
Stakeholders
Local people showed concern about the impacts the proliferation of intensive livestock units can have in their local community. Local action groups were set up to oppose units in some areas with the main issues raised being traffic and odour.
Government agencies and farming / agricultural representatives were consulted through the development of the policy. The council planning department organised several events that developers' agents attended to highlight it and to explain the new process. 
Two ecologists within the Ecology Team developed the guidance alongside colleagues in the planning department at Shropshire Council, who are responsible for development management decisions.  This was to ensure that it was policy compliant and fit for purpose.
Some national government organisations (Natural England, the Environment Agency and Natural Resources Wales) have relevant responsibilities which overlap with the council's duties as a Local Planning Authority. Thus, officers from these organisations were contacted for advice and formally consulted on a draft of the guidance, prior to publication.
Due to the complexity of this issue and the changing evidence base, Shropshire Council continues to liaise with specialist air quality experts in the Environment Agency, Natural England and Natural Resources Wales on this issue.
Impacts
With the implementation of the guidance, planning applications for intensive poultry units are now, more often than not, being submitted with measures to both avoid ammonia emissions to the air and also mitigation to reduce the impacts upon sensitive sites.
It is now commonplace for planning applications to be submitted which utilise Best Available Technology in the form of ammonia scrubbers, which serve to reduce ammonia emissions by up to 80-90%. Where an existing enterprise is seeking to expand, scrubbers are also now routinely added to existing buildings as well as the new ones to ensure the development is nutrient neutral or indeed, results in an overall reduction in ammonia emissions from the current baseline.
This approach has made the decision-making process clearer for councillors and local communities to understand, comment and make decisions upon such applications. In the past year, the council has approved three new or expanded intensive poultry units. As part of this process the council has negotiated that they retrofit scrubbers on existing units to deliver a reduction in ammonia concentration in the air compared to the existing situation.
As well as ammonia scrubbers, developments are also approved with additional mitigation including extensive tree buffers to intercept ammonia as it is emitted. These are largely comprised of native trees and therefore provide a biodiversity enhancement, as well as capturing carbon dioxide.
The Shropshire guidance is mentioned in a number of publications including the Woodland Trust's Technical Advice Note 'Assessing air pollution impacts on ancient woodland – ammonia' (Feb 2019) and the Chartered Institute of Ecology and Environmental Management's 'Advice on Ecological Assessment of Air Quality Impacts' (2021), and other councils, particularly Herefordshire and Powys are also scrutinising ammonia emitting development proposals to a higher degree than previously.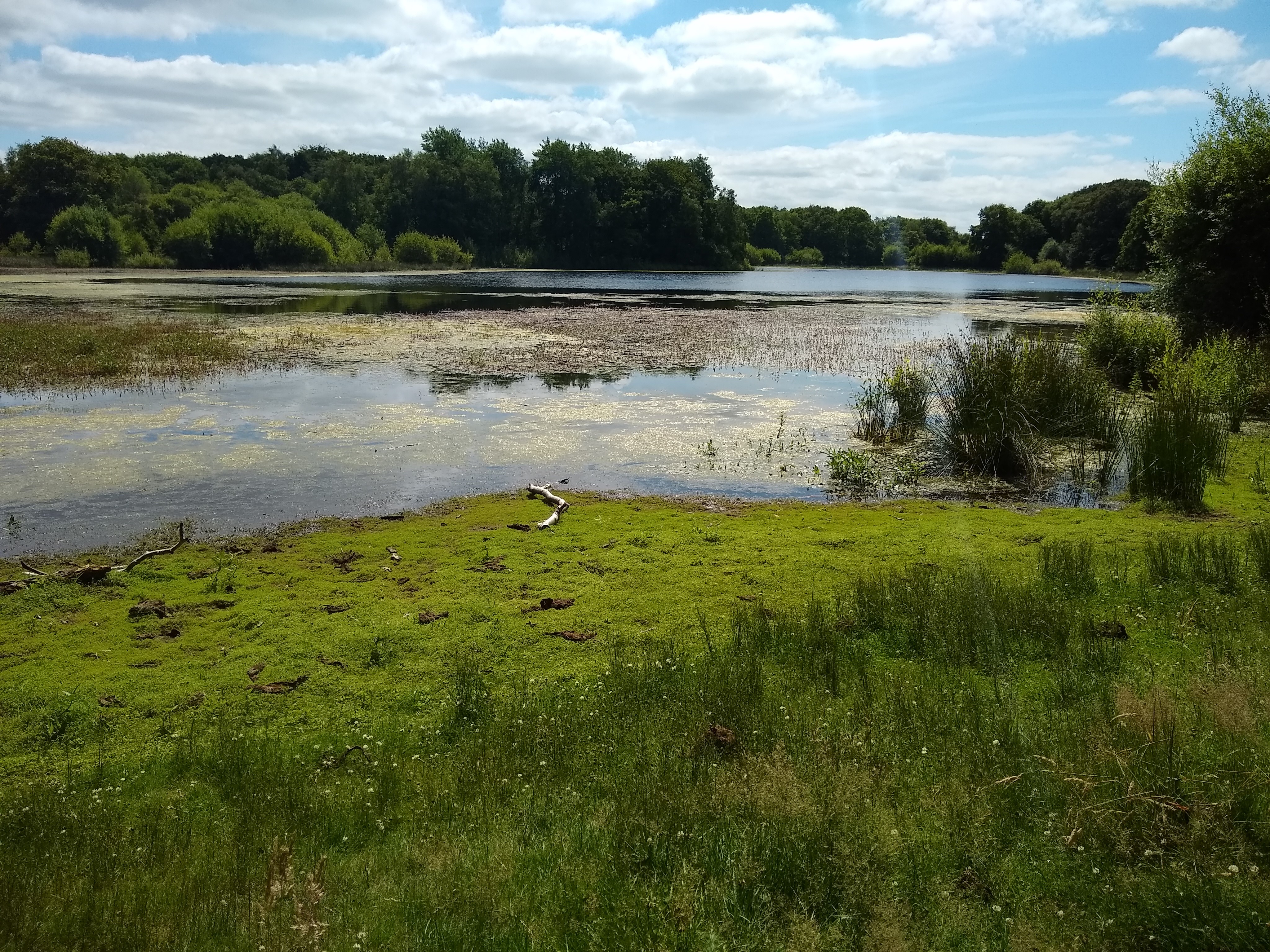 Lessons learned
As the guidance is technical in nature, specialist knowledge at an officer level was required. As this expertise was concentrated amongst an already busy ecology team, it took a few years and considerable effort and persistence to finally publish and implement the guidance. It would likely have been published more quickly if additional resource in the form of additional officer time was available, however, as it is a very technical subject, there are only few people who could develop such guidance.
The biggest hold ups in the policy development were conversations with Natural England and the Environment Agency and getting the latest advice/best scientific evidence to support the guidance.
It is advisable to publish such documents on a webpage so that it can easily be updated, rather than as a standalone document with revision numbers. This is the approach now taken, for instance, by the government for information regarding planning in their online planning practice guidance.
As a very technical and fast-moving area of research, contacts with external air quality experts were key to ensuring the guidance was accurate and informed by best practice and scientific evidence. It is recommended that these relationships are fostered and maintained. 
As the guidance seeks to protect ancient woodland, as well as European and nationally designated sites, ultimately, there are more applications which are screened in to be assessed in detail for their impacts upon the environment. The resource implications of this should be acknowledged and addressed in terms of the ecological expertise available in councils.
Finances
No additional revenue funding was allocated to this piece of work. Two ecologists within the Ecology Team developed the guidance alongside their existing workloads.
To date, there are not any savings or income generation that this project has made, and it is not envisaged that there will be any opportunity for this going forward.
Next steps
The Shropshire ecology team continues to liaise with air quality experts in government organisations, keeping abreast of air quality work being undertaken across the sector, such as the development of a UK tool (UK AERIUS) financed by DEFRA to model and report on ammonia emissions from projects. DEFRA is currently working on policy to allow action to be taken to reduce emissions from existing farms (see Farmers Guide article). The Environment Agency is likely to be the regulator.
Recent interim guidance (May 2022 Air Quality Risk Assessment Interim Guidance-Joint NE/AE External Lines) has been issued by Natural England and the Environment Agency with regards to their assessment of air quality risk for planning applications and environmental permits respectively which could have a likely significant effect on internationally recognised sites. Their guidance acknowledges that at the moment there are differing approaches to thresholds of insignificance with regards to air quality pollutants, however it is stressed that the agencies are working together currently so that in the long-term alignment is hoped to be achieved. In addition, Natural Resources Wales have also updated their guidance.
Shropshire Council have therefore taken the decision to update the guidance it originally published in 2018. This new guidance will be partly informed by the latest guidance published by Natural Resources Wales and Natural England but adapted and expanded to be in line with approaches and guidance for other sectors (such as industry and transportation), as well as published best practice guidance documents published by the Institute of Air Quality Management and the Chartered Institute of Ecology and Environmental Management.
It may be the case that at some point, hopefully soon, national guidance will be produced that offers a consistent approach to the assessment of effects of ammonia across all government organisations and permitting regimes and that is robust enough and in accordance with national and local policy to be utilised by the council. This would therefore remove the need for the bespoke Shropshire guidance. This would be welcomed so that planning applications can be assessed equitably across the whole of England and Wales.