West Midlands Combined Authority
UK100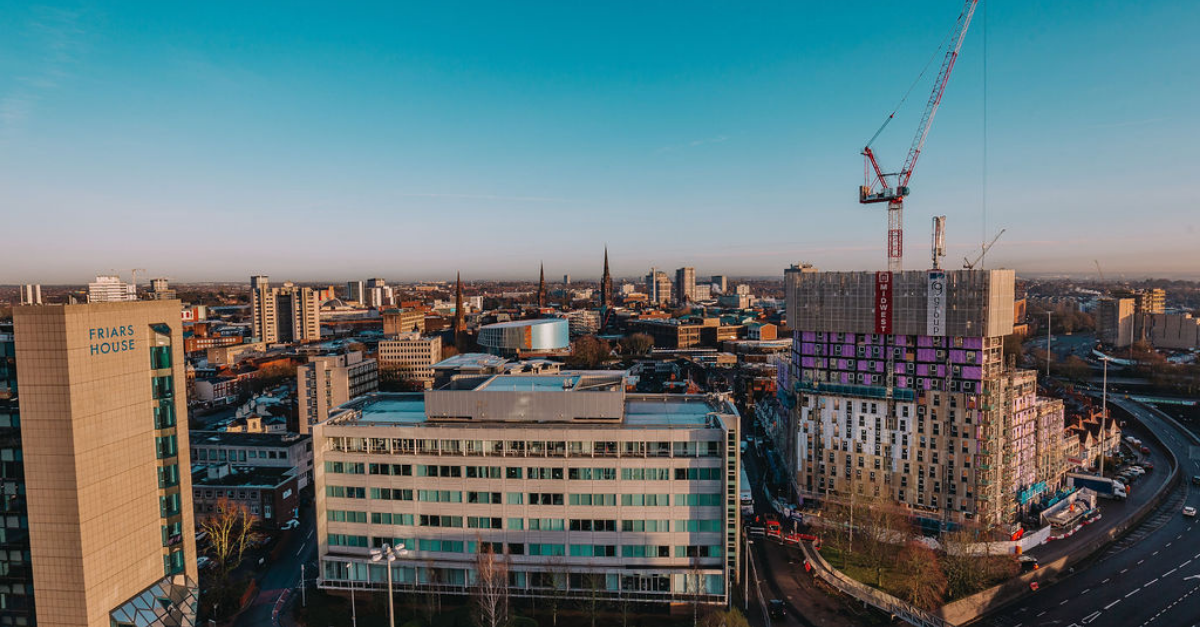 The Regional Energy System Operator (RESO) is a project set up in Coventry to explore ways of managing low-carbon energy on a city-wide scale. RESO's aim is to provide a practical and investible alternative to a traditional, centralised energy system by producing the technology solutions alongside clear governance structures and a commercial model. This will help Coventry to achieve Net Zero by 2032 while saving more than 25% of the total City's energy costs that would otherwise be spent in business as usual.
In order to achieve Net Zero by 2050 nationally, we have to move towards widespread electrification for heat and transport in most cases. However, this will be a significant challenge for our local distribution network. Also electricity isn't necessarily low carbon in itself - it requires low carbon generation of which the West Midlands is a net importer. In order to ensure that the costs of energy do not become too burdensome on Coventry's citizens and businesses, we need to be able to manage the energy flows within the city to ensure that we are making best use of it. 
Smart energy systems can intelligently link energy supply, storage and use, and power heating and transport to dramatically improve efficiency. They also allow for energy to come from a host of different local sources including power plants that generate energy from municipal waste, district heating systems, and local renewable technologies.
The premise of RESO is taking the smart energy systems that have been developed at the University of Warwick (campus scale, one primary customer) and applying them theoretically at city scale in Coventry (much larger scale, many and varied types of customers). 
Traditional energy systems use large power stations and have a one-way energy flow. A local smart energy system instead takes advantage of large, detailed data flows supported by superfast digital networks, allowing thousands of small energy interactions between all the components to balance and optimise local energy flows. Digital wireless technology for real time energy transactions help to address supply and demand at a local level - negating the need for more copper in the ground and expensive infrastructure upgrades. 
Those smart energy systems will help to inform Coventry City Council's climate change strategy and will include energy generation assets, distinct heating, private wire and the integration of electric vehicles.
An important part of the project is ensuring that it's replicable so that the benefits can be translated across other cities and suburban areas. To prove the replicability of the approach, it's also being applied to East Birmingham and North Solihull. Another key issue is making sure all kinds of consumers can be involved, from individual households and small businesses to large scale developers and heat exchange network operators. This technology needs to work for everyone.
RESO's three main goals are: 
Create a detailed smart local energy infrastructure design for the city of Coventry, specifying an energy infrastructure vision for the city that can meet future energy demands for power, heat and transport up to 2032

Come up with an operating model for this design

Develop a business model that specifies the stable regional institutional and organisational framework necessary to secure and support the long-term investments required. 
By creating a local energy market, Coventry residents will benefit from reduced energy bills, increased jobs and investment, and clean growth.
The project started in January 2020. It's due to complete in December 2021.
This is an Innovate UK-funded project that comes under the 'Prospering from the Energy Revolution' stream. 
There are many partners who all play an important role including:
Local and regional authority partners (Coventry City Council and West Midlands Combined Authority)

Academic partners (Universities of Birmingham and Warwick)

Private sector technical and innovation specialists (Enzen, Electron)

Independent governance and place-making specialists (Camirus and Places in Common) 

Energy sector influencers (Western Power Distribution, Cadent Gas)

Potential future partners 
The total project value is £3.12 million, £2.04 million of which is directly grant funded by Innovate UK. RESO is seeking the produce an investable design which is rooted in the current energy landscape of Coventry.
RESO is one of three PFER projects in the West Midlands that form part of #WM2041 - our campaign to be Net Zero in the next 21 years. Nearly £3 million of Government funding is being put into these projects, all of which intelligently link energy supply, storage and use while designing ways to power heating and transport in the most user and cost efficient way. This project is match funded by £1.08 million of private investment. The other projects include a new smart energy grid in Sandwell and the transformation of the former Rugeley Power Station into an area of low-carbon housing.
The aim of the project is to produce a design that will achieve Net Zero by 2032 while saving 25% of the total city's energy costs. 
We are currently in the process of producing a framework of innately investable projects that will build towards that bigger goal. Details will be released as the project progresses.
So far, we have learnt that truly integrated energy systems are really hard to achieve and that having the right partners from the start is crucial. 
We have done an international literature review of the different governance models that could be applied - including joint ventures, publicly owned models, cooperatives and hybrid versions. Through this work, we have seen that delivery vehicle configuration is one of the key tenets of success when it comes to local energy systems.
Financing is also a big barrier and this has put a spotlight on the role of local and regional authorities in de-risking the systems in order to leverage private finance.
We've been working in partnership with Distribution Network Operators (WPD and Cadent) to explore how future regulatory changes may help to develop distributed energy systems and unlock the value of local flexibility to the overall system.