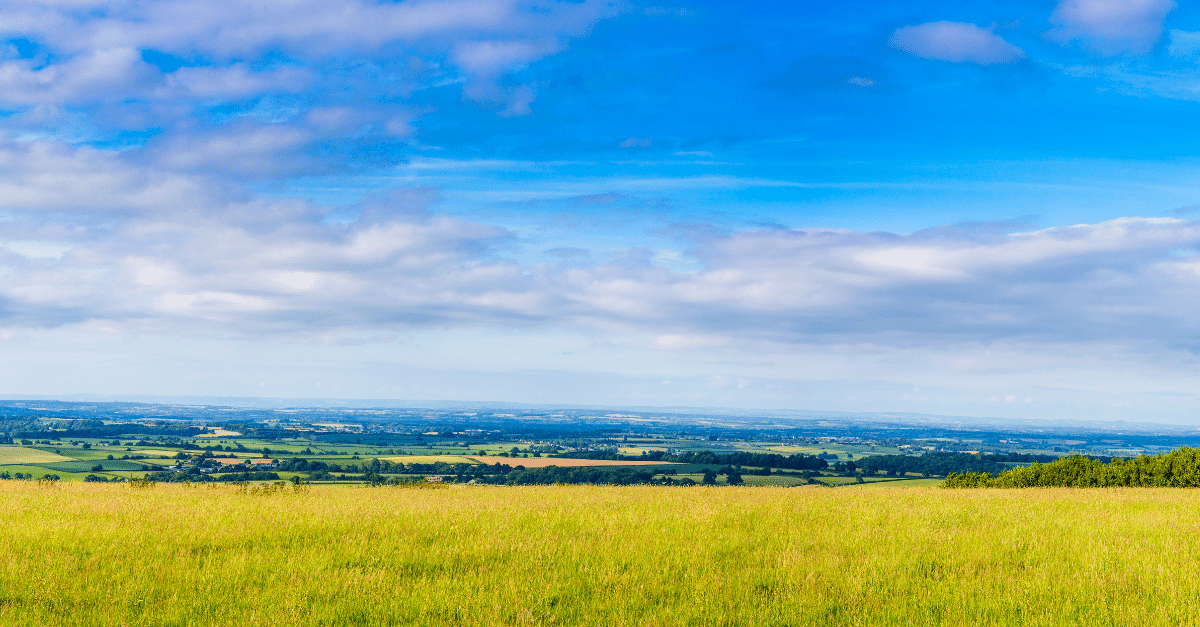 Summary
South Somerset District Council has established several mechanisms to engage with the community on climate change actions. A Parish Environment Champions Network was set up to share information and accelerate wider community action on decarbonisation and biodiversity recovery. Parish and town councils nominate a local environment champion to represent their community, and be responsible for providing and disseminating information, attending visits and engaging with the District Council and other parish and town councils. As part of this work, an e-newsletter and dedicated South Somerset Environment website have been established to improve and increase communication with the parish and town councils and community groups.
Overview
UK100's Local Authority Contributions to Net Zero report estimates that only around 6% of UK emissions are under direct control of local authorities. However, local authorities can deploy a range of levers to deliver wider emissions reductions and prepare local areas for a changing climate. Therefore, South Somerset District Council has established the Parish Environment Champions Network, a communications and information sharing project, to ensure there is a collaborative response to the climate emergency between the district, town and parish councils in South Somerset. 
When South Somerset District Council formally recognised the climate and ecological emergency in 2019, we wanted to be able to impart information and share exemplar solutions to inspire further action on decarbonisation and improving biodiversity. In order to do this, the Parish Environment Champions Network was created. The scheme asked town and parish councils to nominate a council representative or community leader who would engage with the District Council's climate and ecological emergency actions, receive and share news with their council and wider community, attend webinars, case study visits and share actions being taken in their community. These actions would be shared more widely via the monthly Get Sustainable South Somerset Education (Get SuSSed) e-newsletter and the dedicated South Somerset Environment website. 
Overall, communication of our climate and ecological emergency actions and celebrating the wider community and councils will help to accelerate wider community action on decarbonisation and supporting biodiversity recovery. Examples of projects showcased within the network include: 
work on energy efficiency, with tips and signposting to grants and support

the Solar Streets community solar PV discount scheme 

our Parish tree and wildflower seed giveaway schemes 
Timeline / project progress
South Somerset's Communicating Climate Change Action project was established in early 2020. A few months after, the Parish Environment Network was established, and visitors to the South Somerset Environment website and subscribers to the e-newsletter 'Get SuSSed' have grown over time.  At the start of the project, there were 10 subscribers to the e-newsletter and today there are 114.  
In September 2021, the website was launched and there were 151 unique visitors in the first 30 days. This has since more than doubled, with 359 unique visitors in the last 30 days (March 2022), indicating an increase in the number of people engaging in the network and our work. A key driver to the website has been our Thermal Imaging Camera loan trial which was picked up by BBC News, a great example of how the district can benefit from sharing information and solutions that inspire further action. The trial ended in April and is now due to be reviewed. 
In April 2022 the council tax bill went to every home with the addition of a notice to check out the website for energy and carbon saving tips and information on available grants. Please see the image below:
Stakeholders
The key stakeholders and partners to this scheme include many of the South Somerset Town and Parish councils, community groups and South Somerset District Council Environment Team, delivering carbon reduction, environmental improvements and ecological enhancement projects. This scheme has been a key interface between the council and communities, underlining how the task of reducing emissions is, and must be, a shared endeavour, promoting a joined-up approach and inspiring action. By engaging Parish Environment Champions, there has been a positive multiplier effect in the collection of information, amplification of benefits, and advancement of community awareness and engagement in the climate emergency. 
Environment Champion Kate Brace said "Get SuSSed was brilliant again, I hope you guys get some kind of award, it's such a fantastic example of sharing vital eco information."
The majority of town and parish councils in South Somerset have an Environment Champion representative and further recruitment is underway to cover all parishes in the district. Since the initial request to all town and parish councils to nominate a Parish Environment Champion, 70 parishes (more than half of all parishes) have put forward a Champion, with many of those regularly attending webinars and case study visits to inspire more local actions at parish levels. However, with upcoming elections there will be a challenge in maintaining the level of Environment Champions as councillors may change and new recruitment will be required with new elected members. Furthermore, in 2023 a new unitary council will be formed, Somerset Council, we aspire to expand this network across all new town and parish councils across the new council and encourage collaborative projects at scale.
Finances:
Thus far, apart from a dedicated Zoom licence, the Parish Environment Champions scheme has not incurred any budget requirements to our delivery programme. This scheme falls under the District Council's Environment Strategy annual implementation budget of £350,000, which also funds an Environment Team of 5 full time staff (3 new recruits, 2 existing managers, along with a dedicated communications officer) to deliver this project. 
Impact
Wider communities in South Somerset are more informed of the District Council's progress in decarbonising its own operations.

Parish councils and residents have increased awareness of wider community projects to get involved in, and have access to examples of best practice to inspire further action across the community. 

National and local grants are better publicised, enabling councils and community groups to more easily obtain funding for their environmental projects. These include community environment projects and home decarbonisation schemes from external funding providers. South Somerset has a community fund for environmental projects up to a maximum of £12,500 match funding, which has funded wildlife reintroduction projects, renewable energy for community halls and support for reintroducing a local railway station.

Our scheme has attracted other councils such as Sedgemoor, Mendip, Wilshire, Swindon and Powys who have signed up to the Get SuSSed e-newsletter and are looking to, or have created similar environment champion schemes and/or newsletters. 

Having the independent website (separate from the wider Council website) for the Parish Environment Champions and wider community has improved user navigation and experience. People are more likely to engage with climate action if the website is easier to use and you are less likely to be distracted by other themes of work at the council. This is being replicated by other councils too such as Sedgemoor District Council.

The website also hosts a Great Green Directory, where people can add their local eco businesses and community groups.
Learnings and legacy
Some parish councils have been harder to engage than others, with not all councils having appointed a Champion. Some councils are less interested in or able to give time to the climate and ecological emergency at a district level. Although all parish councils receive the Get SuSSed e-newsletter via their town clerk. 
After the elections, we will review the method of engagement and see if we can recruit more Parish Environment Champions in councils that do not have one yet and ensure any not re-elected have substituted a councillor representative to the Environment Champions Network.
As South Somerset is in transition to become a new unitary council for Somerset in 2023, it will need to consider how this scheme will sustain itself and be extended across the whole county. 
The success of this scheme would be enhanced if town and parish Councils were responsible for also declaring a Climate and Ecological Emergency, or appointing a Parish Environment Champions Network was a statutory requirement.
Contact details
Cara Naden, Environment Specialist Officer, South Somerset District Council - Cara.Naden@southsomerset.gov.uk