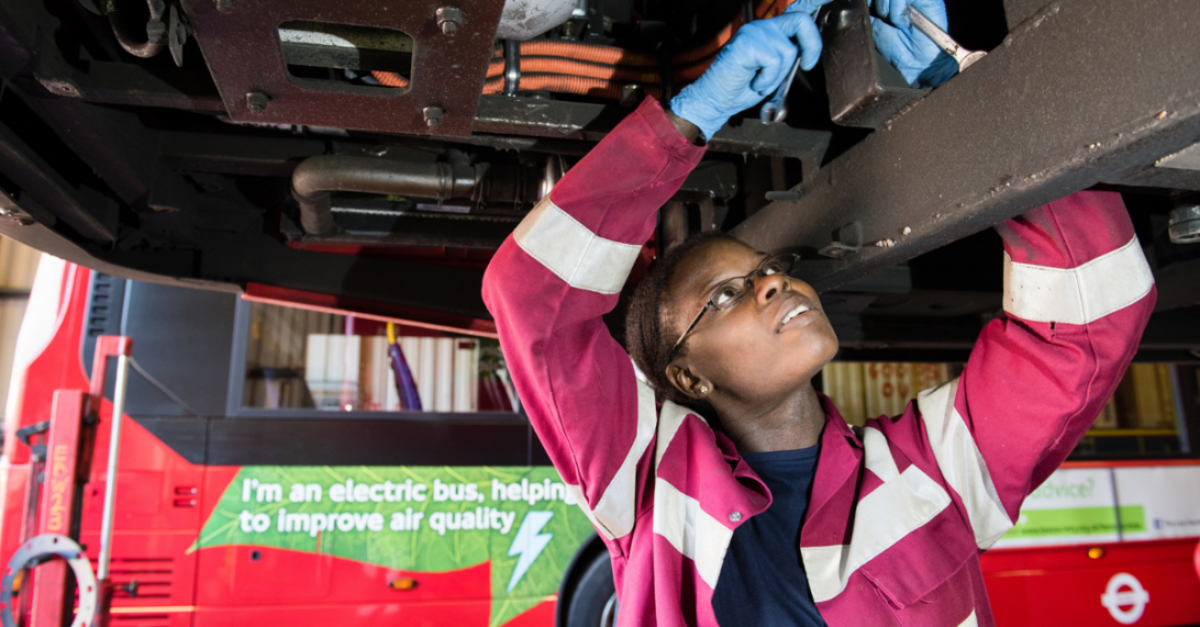 London's Deputy Mayor for Environment and Energy, Shirley Rodrigues, lays out the Green New Deal, the local projects it supports and how achieving its ambitions cannot happen without London's boroughs.
Like many urban centres in the UK and worldwide, London is facing the twin dangers of air pollution and the climate emergency. The coronavirus pandemic has brought into focus how the environment can have a disproportionate impact on Londoners, with those living in the most deprived areas most likely to experience poor air quality, cold, damp homes and limited access to green space.
To confront these challenges the Mayor of London Sadiq Khan has committed to a Green New Deal for London, combining a strong economic recovery from Covid-19 with actions needed to tackle the climate emergency, creating green jobs and opportunities for all Londoners. It will help ensure London becomes a zero-carbon, zero pollution city by 2030.
The Paris Agreement five years on
Last week Sadiq joined other global Mayors to celebrate the fifth anniversary of the Paris Agreement to reflect on how it has been cities, not national governments, that have led the way on climate action over the last five years. London was one of the first cities in the world to outline exactly how we intend to comply with the Paris Agreement to keep global temperatures below 1.5C of warming.
Our 1.5C Action Plan has underpinned our ambitious work to make London a zero carbon city, including delivering the Ultra Low Emission Zone, working towards making London's buildings Net Zero, electrifying buses and taxis, divesting pension funds from fossil fuels and scaling up solar energy across the capital. Following his declaration of a climate emergency, Sadiq has brought London's zero carbon target forward to 2030 to accelerate the solutions and minimise the most devastating impacts of a changing climate.
We've made great strides over the last few years but reaching these ambitious targets for London will require record investment and coordinated action from everyone - cities, businesses, national governments and communities.  
A Green New Deal for London
Putting the environment at the centre of London's recovery will bring new investment, help businesses to see long-term growth, and provide skilled 'green' jobs. 
In practice, the Green New Deal means we will:
Work towards getting all London's buildings to Net Zero emissions 
Modernise our public transport, make our city greener and better able to cope with the impacts of a warmer climate 
Build the economic, social, and political foundations so London's green economy can grow. This means mobilising green finance, planning for a just transition and calling on government to give us powers and resources to meet the city's climate targets by 2030. 
Thankfully, we're not starting from scratch. London's green economy is now worth £48 billion and supports five per cent of jobs in the capital. It's worth more than the construction and manufacturing sectors combined and has grown rapidly over the last decade. 
Growing the green economy will have a hugely positive outcome for London. The London Recovery Board chaired jointly by the Mayor and the Chair of London Councils, Councillor Georgia Gould, has agreed the ambition to double the size of the green economy in London to £100 billion by 2030, an ambition that would kick-start greater job growth over the next decade.  
Green New Deal Fund 
Last month, the Mayor confirmed the first £10m of his Green New Deal Fund. This will go to low carbon projects that will secure around 1,000 jobs for Londoners and support the green industries that are crucial to meeting the city's climate targets. These are jobs such as designers, engineers, solar panel installers and various jobs in construction. It will also boost the 'cleantech sector' by supporting SMEs, in particular Black Asian Minority Ethnic and female-led enterprises, and also support London Living Wage paid internships for those starting their careers into cleantech jobs. 
Projects supported include:
North London District Energy: expanding the Edmonton heat network from Enfield into Hackney and Haringey, providing near zero carbon heating to a further 8,000 properties.
Bus electrification and electric vehicle charging: investing in the design and delivery of power infrastructure for bus garages in London, which will ultimately enable the transformation of London's 9,000 buses into a zero-tailpipe emission fleet.
London Community Energy Fund: working with community groups to both develop and fund local energy projects including the installation of solar panels and energy efficiency measures in community buildings including schools and GP surgeries.
Better Futures: supporting SMEs to improve the success rate and speed of low-carbon enterprises supporting London's transition to Net Zero. Building on the existing programme, funding will provide additional tailored business and technical development, with a proactive focus on under-represented groups in the cleantech sector. 
Green finance
Public sector finances alone will not meet the £61 billion worth of investment required to decarbonise London. That's why the Mayor has commissioned the Green Finance Institute to explore opportunities to maximise the flow of private capital into London's environmental priorities. This includes the capital investment required to upgrade London's buildings, transport and heat networks to Net Zero emissions. 
Working together
Collaboration at all levels will be vital to making the Green New Deal a success. This means engaging with London's diverse communities, including those most impacted by the virus, to develop programmes that address their concerns, tackle inequalities and promote a fairer, more inclusive London.
London Councils have been key partners in co-designing our plans for the Green New Deal so that we can ensure it's applicable to all of London's local areas. But achieving its ambitions cannot happen without working more closely with London's boroughs, businesses, community groups, individuals and other partners across London, to identify opportunities and deliver projects at scale.
That's why we have convened an external advisory panel to help us deliver a 'Green New Deal Action Plan' which will map out how low carbon projects will be implemented across London in the coming years.
We want London to continue to show global climate leadership with the steps we're taking and we want to work together with other cities in the UK through UK100 and globally through C40 in joint climate solutions. This collaboration is especially important in the year of COP26. Local leaders have a chance to shape the global debate by acting together, and importantly show national governments that we are serious about a green recovery.
Over the next few months, Sadiq will be working through C40 to ask other cities to join London in the 'Race to Zero'. This is a global campaign to rally leadership and support from businesses, cities, regions and investors for a healthy, resilient, zero carbon transition that prevents future threats, creates decent jobs, and unlocks inclusive, sustainable growth. The aim is to build momentum around the shift to a decarbonised economy ahead of COP26, where governments must strengthen their contributions to the Paris Agreement.
We would love for UK100 members, who have not already committed, to join us on this journey. This will send governments a resounding signal that cities, regions, businesses and investors are united in meeting the Paris goals and creating a more inclusive and resilient economy.
Greater London Authority is a member of the UK100 Resilient Recovery Taskforce.