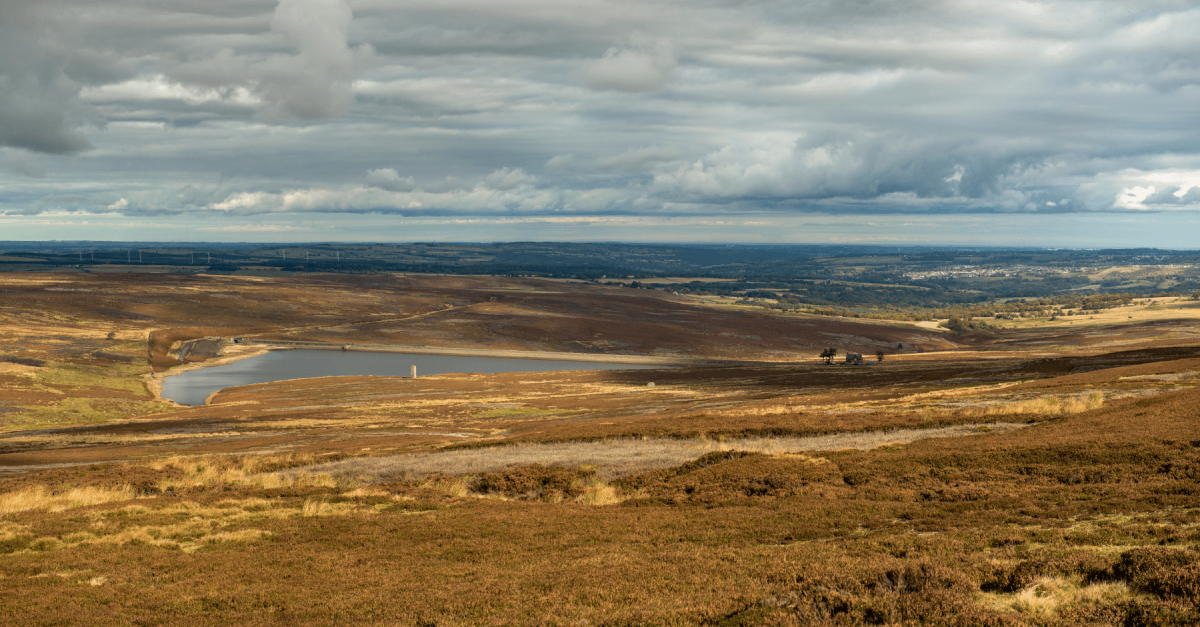 From recommendations like re-training of workers that made him applaud to those that made him pause for thought, Durham County Council's Climate Champion Cllr John Clare shares his reflections on the IPPR Tees Valley and County Durham Climate and Fairness Panel.
I first came across citizens' assemblies / juries as an Extinction Rebellion demand, and my first reaction was to say no – as a councillor I had a democratic mandate to make decisions about climate change, and I was not about to hand over that authority.
However, last year I was invited to speak as a contributor to the IPPR Tees Valley and County Durham Climate and Fairness Panel, a citizens' jury of people from all ages, backgrounds and walks of life, who – as a briefing to the IPPR Environmental Justice Commission – were considering the question:   
"What practical steps should we take together in Tees Valley and County Durham to address the climate crisis and restore nature in a way that is fair for everyone?"
My assessment of the meeting was that – far from being an appropriation of democratic authority – this was as thorough and effective a form of consultation as I have ever experienced.
It was, therefore, a particular honour to be asked to speak at the launch of their report... and a joy, because the final report was just fabulous. I first read the report as bedtime reading before going to sleep, but found it less of a soporific and more like attending a football match – finding my response a combination of cheers ('Yeas!'), gasps ('Ooos') and shocks ('Aaarghs').
You must read the report for yourself – it is excellent – and I am very aware that the points below constitute and inadequate summary of its breadth and wisdoms. However, these are the things that caught my attention.
First the 'Yeas' – the recommendations that had me applauding and agreeing included:
Raise awareness and aspiration through the national curriculum, awards and scholarships.

There must be support for education, re-skilling and re-training for workers.

Prioritise producing clean energy jobs and greener industrial practices.

Providing green corridors for nature and maximising unused areas for wildlife such as rooftops.

Launch a national tree planting campaign.

More protected land – some of this should be accessible to the public, but some should be 'undisturbed'.

Enable local, sustainable farming and food networks, ensuring that the meat we eat is high quality and low carbon.

Subsidise retail space for local growers, including using existing assets in outdoor 'market-places' in town centres.

CCS cannot be used to delay action on cutting emissions more generally nor should it be considered as a long-term solution.
Second, I found that there were some suggestions – the 'Ooos' – that almost made me gasp, inasmuch as they struck me as very radical, with an emphasis throughout on fairness and social justice:
The action we take has to be a beneficial change in people's lives – something they want to be involved in and will improve their lives.

No one can be left out. A fair response to the climate and nature emergencies needs to increase equality in society.

The super rich should save this planet, not invest in discovering a new one.

Capitalist economies and the 'constant growth model' were also named as issues.

If the government has to raise taxation then it must be 'progressive'.

Minimising mechanisms which allow companies to move funds abroad or avoid taxation.

Increasing taxes on harmful activities.

Raise the national living wage.

Encouraging farmers to support nature on their land.
I must admit that I felt a small amount of amiable resentment at this point. When I share ideas far less politically-controversial, I have a resident who goes to the newspapers labelling me an 'anti-capitalist, Corbynite, terrorist trying to destroy the fabric of democracy'! Yet here I was reading ideas far more ambitious and they were being lauded as "an essential contribution", "practical knowledge, experience and wisdom", and "thoughtful contributions and challenging questions".
Of course, anybody who even scratches beneath the surface of the climate emergency realises that cosmetic adjustment is not enough, and that we need structural change, not least in our economy. The benefit of the citizens' jury, of course, is that they were a representative body of ordinary citizens realising this, not a politician who could be pigeon-holed and dismissed.
Thirdly, to finish, I have to admit that there were some challenges (the 'Aaarghs') for me as a councillor – and all the better for that, because this was a report for everybody: individuals, local groups, councils and national government – and we are never going to make progress until all are prepared to allow themselves to be disturbed out of their set ways.  
So, the statements that made me pause for reflection as a councillor were:
There should be a greater dissemination of power at a local level, so that communities are invested with more power to take action on the things that matter to them.

There should be more community ownership of local assets.

More local control over planning from the community, so that the community has a greater voice in planning decisions.

Councils need to be funded to provide better recycling facilities, especially for food-waste at a household level.
I promised that I would take these issues back to my own council.   
A song of hope
I finished my talk by describing how a TV programme made me cry – out of the blue – the other day. I was just channel-hopping, when I came across a televised theatre performance for the coronavirus crisis. There was no audience. The star stood on the stage; the orchestra was spread out around the whole of the stalls; the choir were widely distanced through the circle and balcony. And yet they were all giving it all they had, and loving their different roles.  
And I just thought: "Humanity finds a way".
There is a danger that – realising the scale of the crisis – we lose hope and lapse into despair.  Do not – the song will go on. Because it is not just your song – there are other voices. Greta and Attenborough, of course, are on the stage carrying the tune. But we – millions of us – are in the background oompah-ing away for all we are worth. And together our aspiration, ingenuity and demand will sound through, and we will win, because we must win.  
This report was the jurors' voice, and what a note it strikes. I thanked them for their part, and hoped it is given the prominence it deserves.
Durham County Council is a member of our Countryside Climate Network.