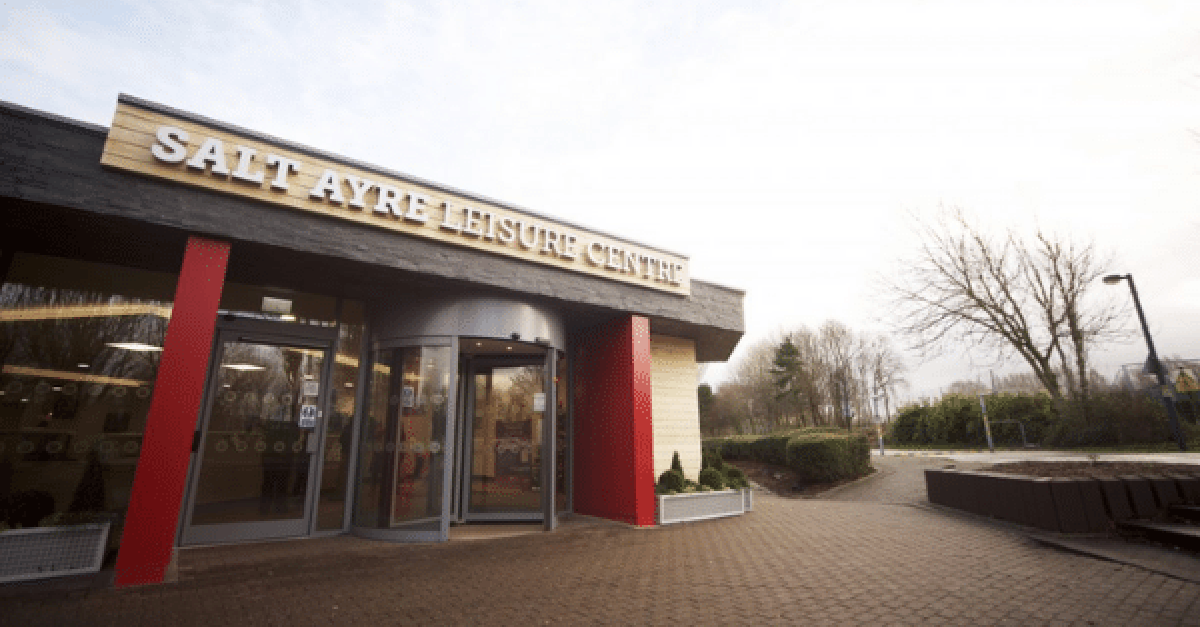 Lancaster City Council (LCC) are in the process of turning a disused landfill site into a 1MW solar array site to provide electricity via a direct wire connection to a Council-owned leisure centre. Salt Ayre Leisure Centre (SALC) is close to the landfill site and is now set to benefit from cheap, low-carbon electricity.
SALC has the largest carbon footprint of all the Council's properties. It produces around 234 tonnes of CO2 from electricity per year - about a quarter of the indirect emissions (scope 2) across the whole Council. To meet its aim of Net Zero by 2030, the LCC has had to make this building its priority.
Powering SALC via solar energy was the obvious, low-carbon solution. However, SALC's roof was deemed too small to meet the electricity needs of the site and the grounds immediately surrounding the centre also did not have the necessary capacity. A nearby disused landfill site was assessed and found to be a suitable location to place a 1MW solar array site. 
The proximity of the landfill site to SALC means that a direct wire cable can be used as a cost-effective, greener means of generating electricity for the leisure centre. As an abandoned landfill site, there were not many other uses the land could offer and this project allows the Council to transform a derelict piece of land into a solar farm. It's also part of a larger site which provides potential for expanding solar capacity further; if the Council goes ahead with its plans to replace the gas boiler systems with heat pumps (doubling electricity demand from SALC), that could be very useful. The solar farm is going to power all of SALC's electricity needs, except for in the darkest months.
The project is due for completion in 2021.
This has been a collaborative partnership between SALC, the Environment Agency, the Association for Public Service Excellence (APSE) and LCC's various departments.
To understand the Council's impact on the environment and focus efforts, an initial CO2 dashboard was developed to capture the LCC's direct and indirect emissions. While our direct emissions are primarily generated from the fleet, business travel and gas usage from heating buildings, the biggest single culprit is SALC. 
The Council is addressing the climate emergency on multiple fronts, using the knowledge of our emissions to focus on tackling the largest CO2 emitters first in order to bring down our emissions ASAP.
The solar farm is costing £715,000 to build and £35,000 a year to run - but the savings are set to be substantial. Not only will it produce 260 tonnes of renewable energy every year but it'll help SALC to reduce its emissions by at least 150 tonnes of CO2 annually while saving the council £130,000 a year on energy bills from 2021/22 onwards.
While the project is still in the delivery phase, a lot has been learnt about the requirements and considerations that are important in developing solar farms. That has helped us to identify new sites and better plan how we're going to deliver and utilise future renewable energy projects. Saying that, we have come to realise that more flexibility for planning is needed from the government to build wind turbines. If that was an easier process, we'd be able to develop wind/solar hybrid farms, capable of producing a consistently high energy yield through the year with minimal wastage and little or no need for battery storage.