Westminster City Council
UK100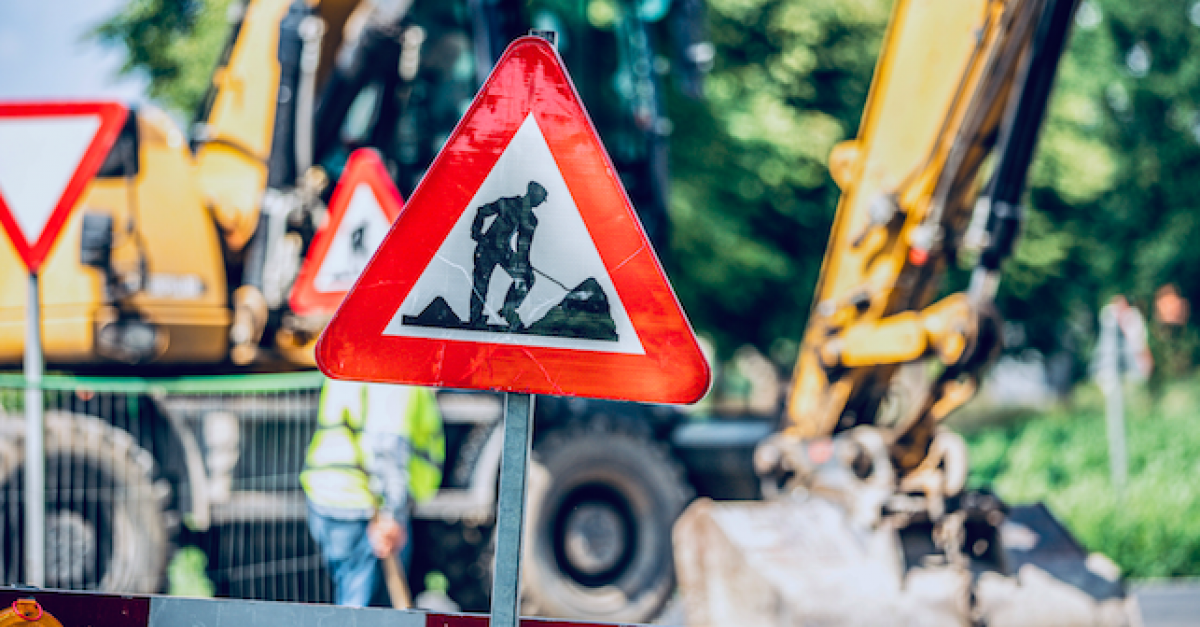 This project is a ground-breaking low-carbon road work scheme on King Street, near St James's Park in Westminster. The scheme has drastically reduced emissions by exclusively using electric vehicles, tools and welfare provision. It achieved a 79% reduction in operational carbon emissions (when calculated on a per-day basis) and a 50% reduction in embodied carbon against a comparison site.
Westminster City Council has committed to achieving Net Zero carbon emissions by 2030 for the Council's own assets and services, and by 2040 for the wider city.
The Council's highways maintenance contract with FM Conway is one of its largest - delivering approximately £50 million-worth of public realm repair projects every year. Traditional roadworks can be carbon-intensive, however, and Westminster's highways contract fleet alone was responsible for 1.8% of the Council's overall carbon emissions in 2017-18. 
The King Street low-carbon roadworks scheme covered 270m² of the street and involved replacing existing paving which had reached the end of its lifespan. The project reduced the associated carbon emissions compared to traditional roadworks by using electric JCB excavators and electric tools, an electric zip-car for transport to and from the site, an e-cargo bike for small deliveries to the site, and low-carbon materials. The project also used shallower paving slabs of 50mm rather than the standard 63mm and a 155mm sub-base rather than 213mm.
It was part of the Council's Planned Preventative Maintenance Programme (PPM). In April 2020, the Westminster Highways Carbon Working Group was formed and one of the tasks was to find an appropriate site where a number of carbon-efficient techniques could be trialled. King Street (near St James's Park) was selected due to its central location for travel and straightforward design. 
The scheme commenced on 21 September and was completed on 18 November 2020. 
The Council's key partner for the project was FM Conway, who planned, delivered and evaluated the project.
The public was also informed of the project through interactive information panels on the barriers around the project. These gave detailed information about the carbon savings the project would deliver and provided a QR code that could be scanned to access further information.
The Council's climate emergency core team has also launched a quarterly newsletter for residents, businesses and other Westminster stakeholders to engage them on the work being done to meet the city's climate targets and to encourage them to play their part. In the first edition of this newsletter, the King Street project was promoted, along with the key statistic of saving around 72% carbon emissions compared to a similar project using traditional methods. 
Westminster City Council has made a commitment to achieve Net Zero across all Council assets and services (including road maintenance) by 2030. Carbon emission baselines for the Council show that it produced a total of 44,619 tonnes of CO2 from April 2018 to March 2019. To reach the 2030 target, the Council needs to reduce emissions by approximately 3,700 tonnes of CO2 (8.3%) per year. The initial forecast of the King Street project demonstrated that it saved between 4-6 tonnes of CO2 over the whole project. 
If these methods were used across the Planned Preventative Maintenance footway programme for the whole year (which usually includes about 25 schemes), the Council could save 100 tonnes of carbon per year. This would therefore meet about 3.7% of the Council's annual carbon emission reduction targets. 
Initial evaluation has demonstrated a saving of 72% in carbon emissions for this project when compared to a similar-sized project at Marlborough Hill using traditional methods. This amounts to saving a total of 4-6 tonnes of CO2 over the whole project. 
CO2 savings were made by:
Reducing paving slab thickness, which allowed for more efficient vehicle deliveries - saving 291kgCO

2

e. Those reductions also meant a saving in embodied carbon, reduction in waste removal and reduction of packaging giving a further carbon saving of 1100kgCO

2

e.

The site welfare facilities being powered by electricity from renewable sources and on-site renewable energy - seeing a 2750kgCO

2

e saving on conventional diesel welfare cabins. 

The electric powered plant and small vehicles making savings in red diesel consumption and petrol equating to 1300kgCO

2

e.

Using HVO (hydrotreated vegetable oil) in diesel HGVs where the technology was not available to change to an electric or zero-carbon alternative. HVO can save up to 90% of carbon emission but for the purposes of the trial, the evaluation has assumed 50% savings equalling 550kgCO

2

e.
Planning has already commenced to run up to another six similar schemes on the 2021-22 PPM programme. The Council and FM Conway are also considering using the same principles with a larger public realm scheme, though the site has not yet been selected. There are also plans to employ the same methods in two schemes within the Council's Bridges and Structures contract.
Aside from the carbon emission reduction, this project used electric equipment which is quieter than traditional diesel equipment, reducing noise levels for nearby residents and visitors during the roadworks, as well as for contractor staff. The EV charging points and feeder pillar used for this project were left in place afterwards for residents to use, to increase low-emission vehicle take-up. The scheme also reduced air pollution as a result of maintenance equipment producing less particulate matter.
Overall, this project has been highly successful. The project included the creation of a valuable Highways scheme Carbon Calculator that was finalised in May 2020, and this should provide a catalyst for future improvements to highway maintenance methods.
However, as contractors were working with mostly new materials and technologies, during the project, we became aware of the limitations of the technology and how to use it to best effect.
Lessons learnt around the technology included:
Different electric items had different connectors, which needed to be planned for

Electric equipment had to be charged during the day

There was a limited choice of electric plant on the market

The electric hand tools worked well, but required spare batteries 

The project used thinner paving slabs, which were easier to cut but did need priming
In addition, there were broader lessons learnt around how to support future low-carbon roadworks. These included:  
The Council needs to increase EV charging stations throughout the city

It's most efficient to schedule in multiple projects at a time using the electric excavator

The Council needs to work with suppliers to deliver more materials without using diesel vehicles

Future road maintenance projects should use central compounds and organisations which operate locally to reduce delivery mileage
This project was entirely funded through the Council's PPM programme budget (the total cost of which is still being confirmed). Cost is a limiting factor for rolling out this type of project more widely in the immediate future, along with the limited range of electric maintenance equipment currently available on the market. However, if the methods employed on the King Street project are replicated elsewhere in Westminster, then the market for electric equipment should grow. In the meantime, there are opportunities for other local authorities to pilot similar methods within their own PPM contracts. 
(Image: Unsplash/Miguel Teirlinck)