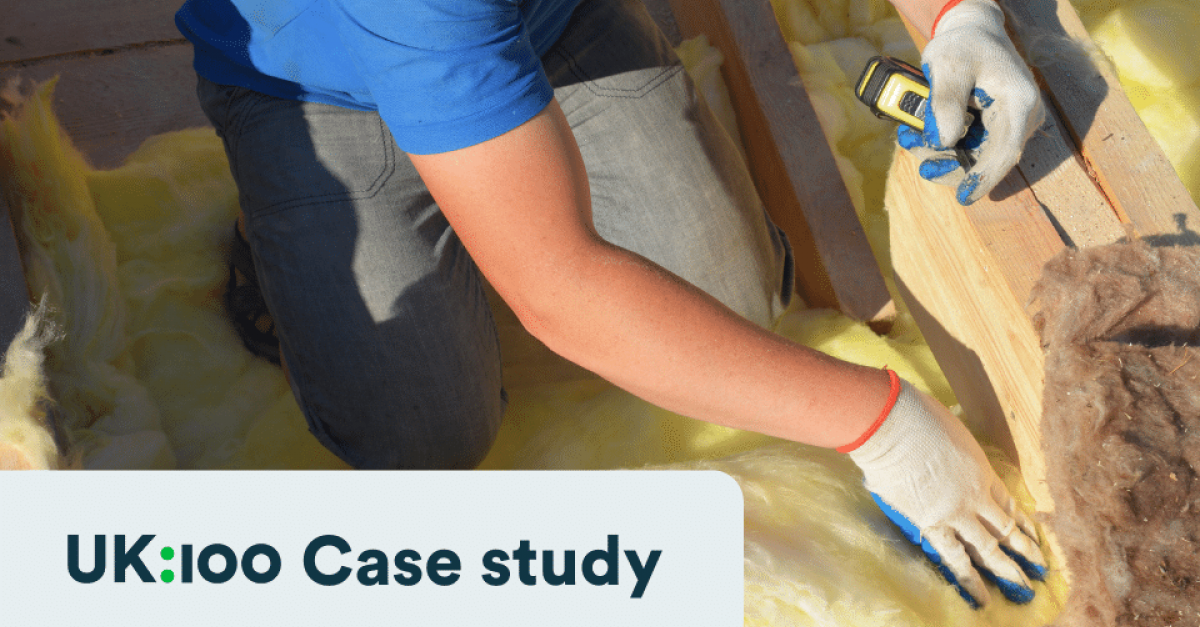 Summary
The objective of Wiltshire's Council's Housing Energy Efficiency Programme (HEEP) is to get all existing council housing properties up to EPC level B within ten years. 
Wiltshire's HEEP aims to tackle both climate change and fuel poverty, and will do so by:
Reducing carbon emissions from Wiltshire's housing stock and the use of fossil fuels

Improving the current poor energy performance standard of much of our council housing stock

Reducing energy costs and energy consumption by the council tenants in council homes

Mitigating the impacts of future energy price rises
Overview
Wiltshire Council Housing has around 5,000 properties rated under EPC level B. These properties are situated in both large and small housing estates, villages, and rural areas. They range in age and type from listed buildings, traditional homes, flats and non-traditional PRC homes. 
These properties have a variety of different heating systems and insulation levels. This makes each property individual in its current energy performance and its future energy needs.
Wiltshire Council Housing has committed to a 10-year programme to upgrade all its housing stock, which began in 2021. This programme is in alignment with Wiltshire Council's commitment to become carbon neutral by 2030.
Work started with focusing on energy improvements to the 100 properties most in need of updating to bring them up to EPC level C, with central government funding secured through  the Green Homes Grant phase 1B scheme. Work is currently underway delivering the energy efficiency measures to these properties. 
Our main programme of works delivering EPC level B is about to start on the remainder of our housing stock properties over the next nine years.
Timeline / project progress
The 10-year project started in March 2021 and is due to be completed in 2030/31. The work to date has been on delivering the improvement work to the properties covered by the Government's Green Homes Grant. The programme to tackle the rest of the housing stock will commence in early 2022 and we are looking to complete around 550 properties a year going forward.
The HEEP took approximately 12 months from conception to commencement. Initial financial modelling was required in the council's 30-Year Business Plan for Housing to establish whether delivering EPC B across the housing stock was affordable. This was followed by the associated governance and approvals work through the council's internal executive, the Housing Board, and Cabinet.
Stakeholders
We have worked with central Government in order to utilise any relevant funding opportunities. We are also working with our partnership contractors to deliver the current work and will shortly be engaging with other companies to carry out future works. We are working closely with the wider council including Strategic Assets, the Climate Change Team, Facilities Energy Team, Communications Team and the Housing Board to deliver this project effectively.
We employed a retrofit coordinator and retrofit assessors to facilitate and promote the initial survey work. Part of their roles were to engage with our customers before the onset of works and ensuring all the relevant information was provided. 
We continue to provide our customers with information and updates on the programme in line with our communications plan, with the opportunity for both digital and face to face updates. We have also made a library of technology guides available on request, with more detailed technology guides provided at install. 
We have carried out customer surveys on both of the energy efficient heating technologies we are implementing, and are using this to obtain relevant feedback for continual improvements around information, performance and delivery.
Whole systems approach
This project will reduce the carbon emissions from Wiltshire's council housing by a forecasted 14,000 tonnes per annum. It is one of a number of measures and programmes the council is delivering to tackle Wiltshire's carbon emissions. The impact of the HEEP is quantifiable in that the current emissions from the housing estate have been forecast based on current EPC ratings, and as EPC B is achieved those emissions will correspondingly drop. 
The programme could be replicated across other social housing providers and across the private housing estate, and the council will encourage them to do so by sharing knowledge and illustrating what is possible. However incentives and legislative frameworks will be required to push through the delivery of a wholesale improvement in energy performance and reduced carbon emissions from housing across the whole of the UK.
Co-benefits
This programme will make the air cleaner, create jobs, increase health and wellbeing, tackle fuel poverty, generate council income and reduce carbon. It will also contribute to providing expertise and knowledge on energy efficient technologies, their installation and creation of renewable energy in the local area.
Impact
This £50m spent on this project will deliver retrofits to approximately 5,000 homes over the next 10 years, with the key impact being on reduced energy consumption and reduced carbon emissions of this social housing. 
However, the council is only able to deliver this impact to its own housing stock. It is not able to deliver it to private housing or housing owned by other social landlords, however the HEEP can provide examples of what can be done and at scale, with the Council advocating that wider stakeholders in the local area can do the same.
Learnings and legacy
Key factors that have led to the success of the programme so far, and are therefore recommended for other councils looking to implement a similar programme, include aligning HEEP with wider political and organisational aspirations, securing Government funding through the Green Homes Grant, and an effective communications campaign led by the Housing department. 
Some of the barriers faced within the first nine months of the HEEP have included a lack of internal resources and capacity on existing teams to support a programme of this scale, short timescales for Government funding and associated bureaucracy involved in application and reporting, and concerns from tenants about new technology, such as air source heat pumps.
In terms of communications, it is recommended that sufficient time is allocated for communications and engagement, that tenants are actively included by speaking with them and explaining the project in full, and using testimony and case studies wherever possible, in order to increase the willingness of tenants to accept the upgrades offered.
The installation of long-lasting improvements and future-proof technologies of the council's social housing, being able to promote an energy-efficient property estate that minimises carbon emissions, and increased expertise and knowledge of the council's in-house team can be used to encourage and support the wider community in Wiltshire deliver similar improvements to private housing.
To accelerate social housing retrofit by councils across the UK, it would be highly beneficial for central Government to have a clearer steer of the direction of travel for future technologies and introduce wider policy changes to support this, in addition to promoting the importance and effectiveness of new technologies to the population. Additionally, it will be vital to reduce the cost of electricity while increasing the price of gas - which is currently the biggest barrier to decarbonisation.